Gay St. Paul
---
If you live in St. Paul, are traveling for a short time to St. Paul, or just like the way people in St. Paul party, then these bars are for you! They tend to be a bit more laid back than the higher-strung versions in Minneapolis!
---
1415 University Ave. West, St. Paul, MN
312-646-7087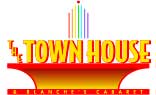 Fun neighborhood bar with a great mix of men and women - with patio lounge.
Parking: Parking on the street and in the shopping center across the street are your choices.
---
249 West Seventh Street, St. Paul, MN
612-228-7180


Great food - fun for men and women. Darts, pool and dancing.
Parking: On street parking and parking across the street (free)...do NOT park in the parking lot next to the building, they LOVE to tow and in St. Paul it is very expensive to get your car out of hock from the private tow companies!
---
Lucy's
601 N. Western Ave.
651 228-9959
Map
A Cheers-like GLBT bar where everyone is welcome and where everyone knows your name.
---
Trikkx
490 N. Robert St.
651 224-0703
Map
St. Paul's downtown bar with a coastal ambience yet friendly staff, plus great food.
---