---

Welcome!
. . . to the world of Bob Meyers . . .
This Is Delicious! What Is It? has been published! The book is ready and waiting for you to purchase! You can call the publisher directly to order a copy now: 1-877-823-9235, or surf on over to your favorite online bookstore! Feel free to click here to link to the site dedicated to all my culinary endeavors.
---
LexisNexis (fka Dataflight Software), maker of Concordance and Opticon, awarded me their Ambassador Award, their top training award, for 2005! I was honored to accept such an award, and look forward to continuing to help professionals in the legal industry to the best of my ability!
I am also a Summation iBlaze trainer, a TrialDirector trainer, in addition to training and consulting in several different legal software packages. This portion of the site focuses on all things by which I hope to help people and organizations in a professional manner. Additionally, I am a professional writer in the arenas of journalism and technical writing, as well as a (recovering) chef. Please take a look, if I might help you in any of these arenas.
---

Psaiku is out in a Kindle edition! The work itself is special in two ways: it is a new form of expression, based on an old one (haiku), and it reflects one of the most tumultuous periods in my life. It is now available online, at your local Amazon book store or Barnes and Noble.
---
I can now add photography as the third in the triad of arts I practice; in addition to cooking and writing. My photographs are now on view at EBSQ - please feel free to take a look. I am also now selling my photographs at places like:
---
I have 'My Past' filled out with an outline of at least a page for all major developments in the storyboard of my life. Have a look, if you like....
---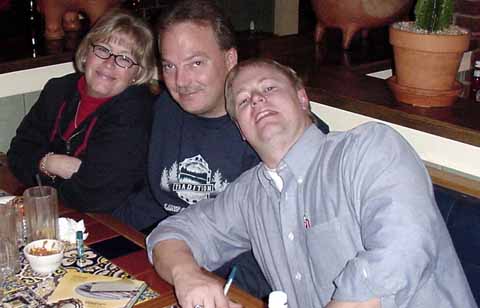 My family, for better or for worse! After all, you can't choose 'em! So why not embarrass them to death by posting pictures of them!
---